ABOUT
hi there my name is lauren and welcome to my pokemon site :)
though i was raised in sinnoh with my precious pattie the palkia, i have a second home in unova where i raise pokemon and work on my living dex. wherever i go, i always find myself in the company of darkrai...
site to-do
reasons why i love gen5/why play gen5/pokemon bw vs bw2 review?? idk
pokemon dukebox and playlists
make a site button!!
make a splash image for the homepage and remove everything from frames cos they r annoying actually
get more sprites to use in links
separate pokelog to ease loading of images?
make a guide on my living dex team challenge
remake the old hall of fame page
make image versions of my other living dexes
make sprites of the following PLA characters: volo, cyllene, ingo, and sneaslertheyre in my fanart gallery :o)
make a new favicon for the site
add new hisui pokemon to my main national living dex image/video
add some nice css and designs to the living dex pages
SITE ORIGINALLY ESTABLISHED: 3rd January 2022
DATE MOVED TO NEWMOON ISLAND: 4th June 2022
LAST UPDATED: 1st December 2022
FAVOURITES
the sneasler, ingo, volo, and cyllene sprites are by me! please consider crediting me if you use!
i have a soft spot for ice, ghost, and grass type pokemon, as well as pokemon that have a cool and dark vibe!
pokemon
other fav pokemon
characters
soundtrack
listen to my favs here :o)
quizzes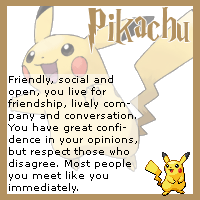 Your Eevee will evolve into...
Your Result: Espeon
Name: Espeon, the Sun Pokemon Type: Psychic Colors: lilac, dark lavender, deep blue, ruby red Info: Espeons love basking in the sun and are the most powerful when doing so. As a Psychic type Pokmon, Espeons are very strong and protective of their trainers. Its forked tail quivers when predicting the future.